Biography/Wiki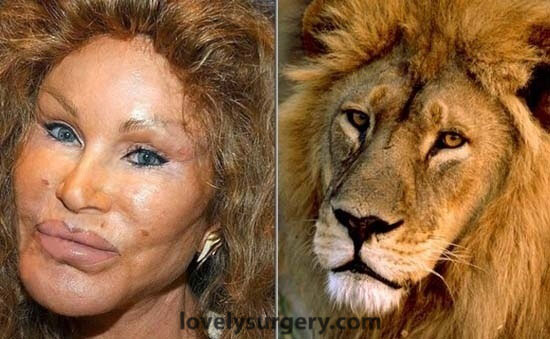 The name Jocelyn Wildenstein may not be all that familiar, but you probably know her better as the Catwoman. The catwoman plastic surgery performed on Wildenstein represents when a person has the wealth and resources to live out their addiction. The sad truth is that Jocelyn Wildenstein young appearance that was bright, youthful, and attractive is not only gone, but she is not even recognizable because of her addiction to plastic surgery.
Before Plastic Surgery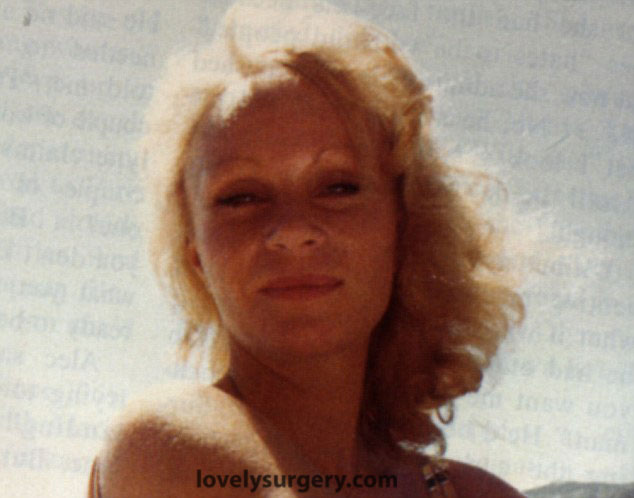 Born in Lausanne, Switzerland in 1945, Jocelyn Wildenstein grew up to become an attractive, young woman who enjoyed hunting and became a skilled pilot. However, her life changed considerably when she married millionaire Alec Wildenstein. Over their 21-year marriage, they had two children and seemed to live a normal life until she discovered plastic surgery.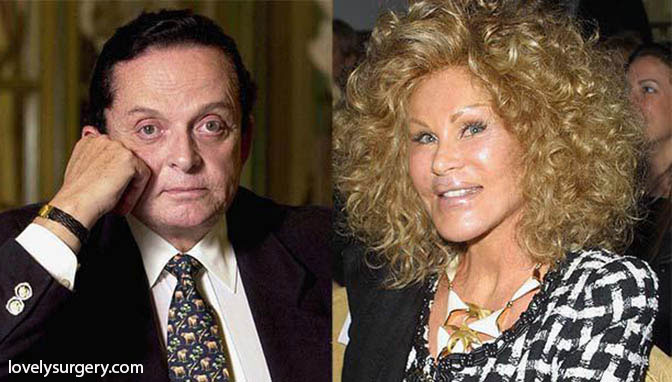 Jocelyn Wildenstein before surgery was a striking beauty who had aged gracefully over the years. However, the toll of the surgeries began to add up quickly as her appearance changed into a more feline look. Her personal wealth was augmented considerably in the divorce as she caught her husband cheating and he was forced to give $2.5 million outright and $100 million in annual support until his death in 2008.
Addiction to Plastic Surgery
Wildenstein's addiction to plastic surgery and in particular to become more feline in appearance stemmed from her love of Alec and desperation to keep him. Alec loved cats and they had a lynx as a pet. When the couple split in 1997, the catwoman plastic surgery quest began in earnest. Because she was also entering the modeling world, people quickly noticed her sudden change of appearance and continued forays into plastic surgery.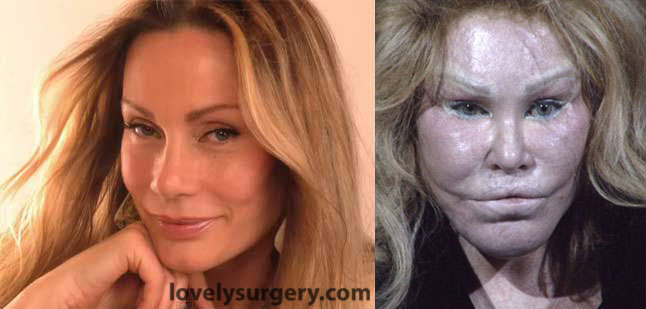 She moved into the Trump Tower which instantly brought her more attention as her strange appearance became headline news. Her surgeries began with a procedure known as canthopexy, which is designed to strengthen the tissues around the outer corner of the eyelids, but when taken to extremes creates a cat-like appearance.
Canthopexy does restore balance to the eyelids, but Wildenstein has undergone many other surgeries to create a cat-like appearance which includes the following;
Forehead, Face, and Brow Lift
Lip Injections
Cheek Implants
Chin Augmentation & More
Although the actual cost is not known, Wildenstein claims that she has spent over $4 million and says she is not finished. There are no laws to prevent someone from having as many plastic surgeries as they want, even if it becomes clear that they are addicted to changing their appearance. Even her late husband stated that Wildenstein believes that changing her appearance is akin to changing the furniture in the room.
Of course, not all the surgeries have had the desired effect, so it will be no surprise that the Jocelyn Wildenstein before surgery appearance will never come back. Plus, she seemingly has the resources to keep having them performed for as long as she wants. So, the story of the catwoman will continue to grow as Jocelyn Wildenstein continues on her never-ending quest.
Plastic Surgery
Which plastic surgery procedures have Jocelyn Wildenstein done? Below we have compiled a list of all known facts about the stars beauty enhancements: